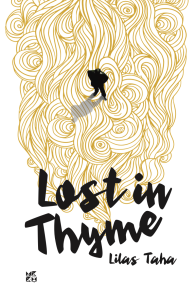 BUY THE BOOK IN THE MIDDLE EAST
BOOKSTORES:
Jerusalem & Ramallah – Sharbain's
Kuwait – Takween, Sophia & Kalemat
Bahrain – The Bookcase, Virgin
Doha – Virgin & all bookstore in Qatar
Dubai – Kinokuniya, Magrudy's
Saudi – Jarir
Lebanon – Librairie Antoine
Jordan – Readers, Alahlia
Lost in Thyme
A man's dying wish unearths a tumultuous past and brings together two lost souls searching for the missing pieces that will make them whole again…each other.
Sami Amara has been plagued by visions of a mysterious red-haired girl that he just can't place. When his father suddenly dies, he is confronted with a past that he never knew existed: a mysterious girl, now a woman, and promises unfulfilled.
Single mother Petra Haddad has grown accustomed to a life of routine, predictability and…loneliness. When a lawyer calls her up to discuss the last will and testament of a man she never even knew, her world is turned upside down.
Thrust together by fate, Sami and Petra begin a whirlwind journey that explores their families' mysterious past, from America all the way to the precarious outskirts of Palestine. As their lives and histories entangle and intertwine, will they be able to forge a shared future together, or will fate once again intervene?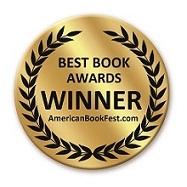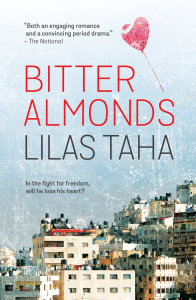 BUY THE BOOK IN THE MIDDLE EAST
BOOKSTORES:
Jerusalem & Ramallah – Sharbain's
Kuwait – Takween, Sophia & Kalemat
Bahrain – The Bookcase, Virgin
Doha – Virgin
Dubai – Kinokuniya, Magrudy's
Saudi – Jarir
Lebanon – Librairie Antoine
Jordan – Readers, Alahlia
Bitter Almonds
"So it is good to eat bitter almonds because they make the sweet ones taste even better?"
Heartbreaking and moving, Bitter Almonds is about displacement and exile, family duty and honor, and the universal feelings of love and loss. This is a book to break your heart, but it is also a book of hope and admiration at the resilience of the human spirit.
Omar is an orphaned Palestinian born into chaos, displaced by violence, and driven by forces beyond his control to find his place in the world. He only has one thing to hold on to: a love that propels him forward and gives him hope. Nadia is carefree and tries to be oblivious to the tough realities of her world in Damascus. But she is confronted with a cruel load thrust upon her by selfish and cowardly brother. Will she break out of her traditional social mould to create her own destiny?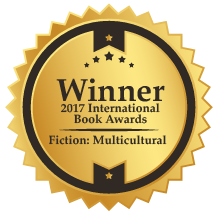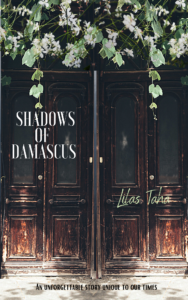 Shadows Of Damascus
Bullet wounds, torture and oppression aren't the only things that keep a man—or a woman—from being whole.
Debt. Honor. Pain. Solitude. These are things wounded war veteran Adam Wegener knows all about. Love—now, that he is not good at. Not when love equals a closed fist, burns, and suicide attempts. But Adam is one who keeps his word. He owes the man who saved his life in Iraq. And he doesn't question the measure of the debt, even when it is in the form of an emotionally distant, beautiful woman.
Yasmeen agreed to become the wife of an American veteran so she could flee persecution in war-torn Syria. She counted on being in the United States for a short stay until she could return home. There was one thing she did not count on: wanting more.
Is it too late for Adam and Yasmeen?