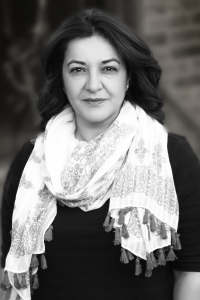 Home
Thank you for visiting my website. I love telling stories, and turning some of them into published novels is very rewarding for me as a writer. Having the chance to meet diverse and wonderful readers such as you is just as valuable.
At a glance, you'll find that my novels are inspired by current events, and their plots move between the Middle East, Europe and the United States.
In my novels, I try to celebrate the human spirit with many of its contradictions, showing the complex struggles of regular folk trying to overcome extraordinary circumstances. Currently, I finalized another novel which is represented by my agent Susan Golomb at Writers House.
If interested, you can read excerpts and reviews of each book on the BOOKS Page. You will also find lists of some bookstores world-wide where the books are available, as well as optional buy links. 
If you'd like me to visit with your book club click here
I welcome your comments, questions, and book discussions. Just drop me a line and I'll get back with you.
Lost and Found In Thyme collection
The two-book series present a tale of two souls whose paths cross and intertwine, and the inevitable dance with fate that ensues.
A man's dying wish unearths a tumultuous past and brings together two lost souls searching for the missing pieces that will make them whole again.
Thrust together by fate, Sami and Petra begin a whirlwind journey that explores their families' mysterious past, from America all the way to the precarious outskirts of Palestine. As their lives and histories entangle and intertwine, will they be able to forge a shared future together, or will fate once again intervene?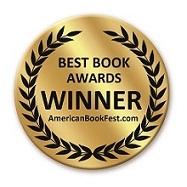 Bitter Almonds
Omar is an orphaned Palestinian born into chaos, displaced by violence, and driven by forces beyond his control to find his place in the world. He only has one thing to hold on to: a love that propels him forward and gives him hope.
Nadia is maturing into womanhood in a refugee community in Damascus. She tries hard to cope with the tough realities of her world. But she is confronted with a cruel load thrust upon her by a selfish brother. Will she break out of her traditional social mould to create her own destiny?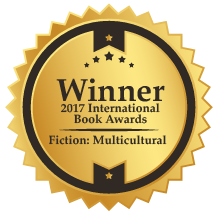 Shadows Of Damascus
A story of intrigue, emotional upheaval, danger, hidden love, misunderstandings, and unexpected events.
Honor, pain, solitude. These are things Adam Wagener knows all about. Warmth, love? Those he never masters. But the war veteran is trying to make peace with his past, and he is one who keeps his word. Adam owes the man who saved his life in Iraq. He doesn't question the measure of the debt, even when it is in the form of an emotionally distant, beautiful woman.
Yasmeen agreed to become the wife of a complete stranger so she could flee her war-torn country. She counted on staying in the US for a few months until she could safely return home. Beyond survival, there was one thing she did not count on: wanting more.
Is it too late for Adam and Yasmeen to overcome their circumstances?